Greater Massachusetts Chapter 87 NAWCC
Micah Tasker
President
e-mail:

Steve Murphy
Secretary
e-mail:

---
NEXT MEETING
Sunday, January 22, 2017
Spring Hill Suites
43 Newbury Street/Route 1N
Peabody, Mass
See Directions. Hotel's map page.
Call Spring Hill Suites at 978-535-5000 for cancellation information.

8:15 A.M. - PRE-REGISTRATION begins.

8:15 A.M. - WALK-IN REGISTRATION begins

8:30 A.M. - MART OPENS

9:00 A.M. - Talk In The Corner (Silent Auction opens)
David Hagburbur: Introduction to the Vacuum Press

10:00 A.M. - (Silent Auction closes)

12:00 P.M. - MART CLOSES

Must be a member of NAWCC to attend Mart, but you can bring a guest.
NEXT SCHEDULED MEETINGS
Chapter #87 meets on the 3rd Sunday of the odd months excluding July.
March 19, 2017
---
Meetings Past
November 15, 2015
Spring Hill Suites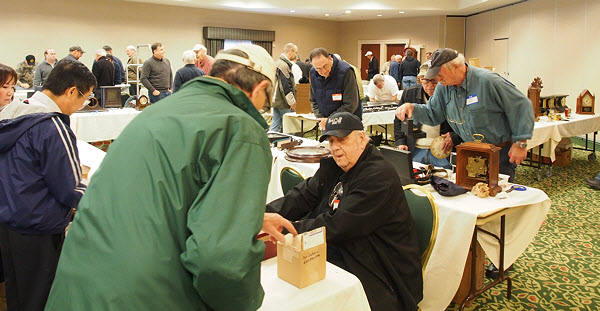 view of mart room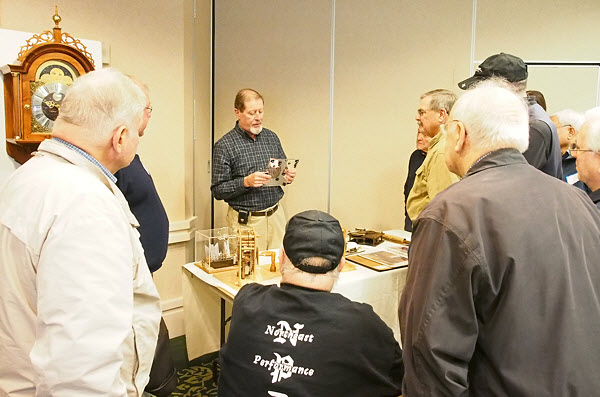 Vinnie Mack of Mack Clock Works discussing wooden clock works
* * *
September 21, 2014
Spring Hill Suites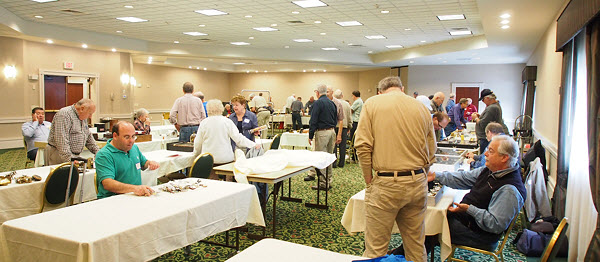 view of mart room
* * *
March 17, 2013
Holiday Inn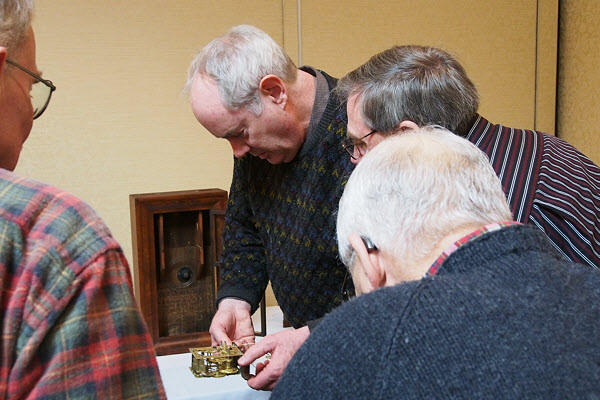 John Fitzwilliam in Look What I Found!
* * *
January 20, 2013
Spring Hill Suites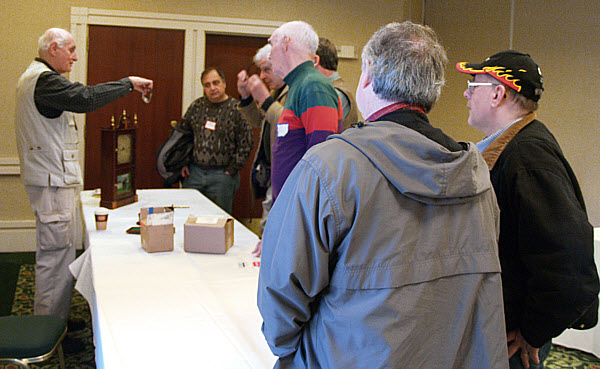 Dan Haff in Look What I Found!
* * *
Have you visited NAWCC's home page.

---

The right to download and store or output the articles in Price-Less Ads is granted to users for their personal use only. Any other reproduction, by any means - mechanical or electronic - without the express written permission of Price-Less Ads is strictly prohibited.
Copyright © 1996 - 2017 Price-Less AdsTM. All rights reserved.
For technical problems with this site please write to